Four Wheel Camper Patagonia is a partnership between three buddies that love to fish, explore and got tired of sleeping in wet tents!
Seeing Chile from a camper is nothing new, but having a lightweight, rugged, low profile camper mounted on a diesel 4x4 truck is new.
The low profile makes driving this camper on Chile's winding roads extremely easy and stress free.
Four Wheel Camper Patagonia:
Imagine being able to drive anywhere a 4×4 truck can take you. Imagine popping up your camper anywhere you decide to spend the night: Kayak on Lago General Carrera; hike the famous trek at Cerro Castillo; or explore the beautiful port city, Puerto Cisnes. Yes, enjoy an evening glass of Chilean wine with the spectacular backdrop you choose.
The all welded flex aluminum frame keeps the camper lightweight but durable enough for off-road adventures. The patented Easy-Lift roof system makes popping up the camper simple and hassle free.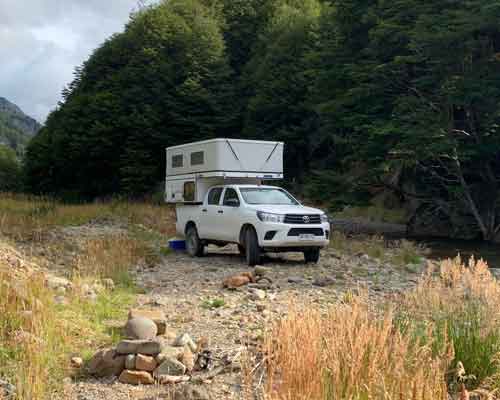 Andres Mickman is the owner of Koon Outfitters based in Coyhaique Chile. Andres has spent the last 15 years exploring the vast fishing opportunities that southern Chile has to offer. Koon Outfitters specializes in custom fly-fishing trips and Andres knows Patagonia as well as anyone. Don't hesitate to reach out to him with any questions about places to visit and rivers to fish. Andrés is the leader of our fishing operations.
Dan Bailey has worked in the conservation and fly- fishing industry for the last 18 years. He is the owner of Deer Stone Travel, a business based off his love of finding beautiful and remote places to fish around the world. Dan has traveled extensively in Chilean Patagonia and is happy to assist with all rental questions and logistics.
Denny Saunders is the owner of Four-Wheel Campers Jackson Hole. Denny has built a successful business at the base of Wyoming's incredible Teton Mountains. His business now exclusively covers Wyoming, Montana and Wyoming. His success is based on the fact that Denny knows everything there is to know about a Four-Wheel Camper. He is always available to answer any question about how a Four-Wheel Camper operates and is a wealth of knowledge when it comes to the operations of each camper we rent or sell.
We at Four Wheel Campers Patagonia can provide you the best way to experience southern Chile. We are excited to offer the first Four Wheel Camper rental and retail in Chile. Four Wheel Campers are the ultimate off-road in bed camper, perfect for allowing you to get off the beaten path and experience the wilds of Chilean Patagonia.
www.fourwheelcamperpatagonia.com/
Contact:
Tel: +1-406-586-8137
info@fourwheelcamperpatagonia.com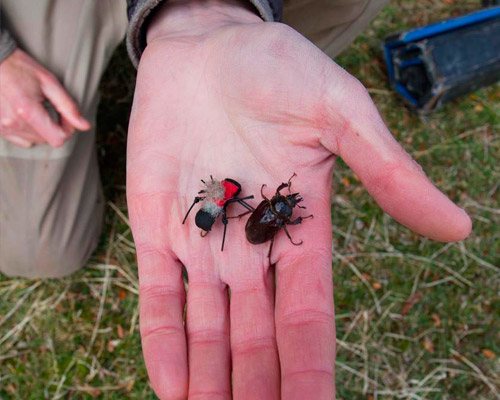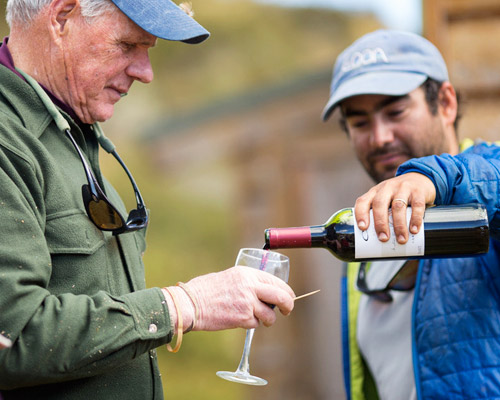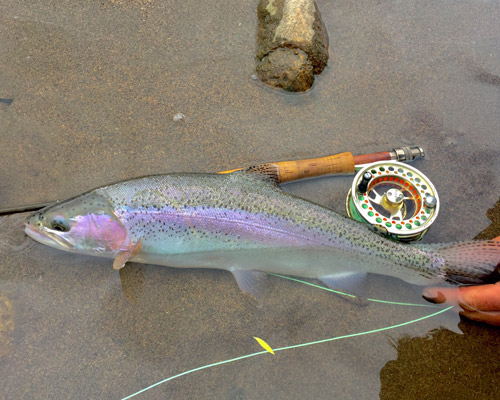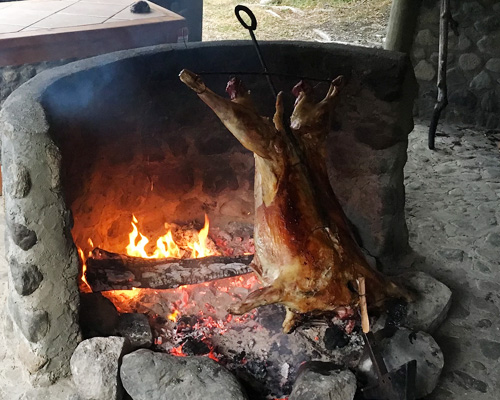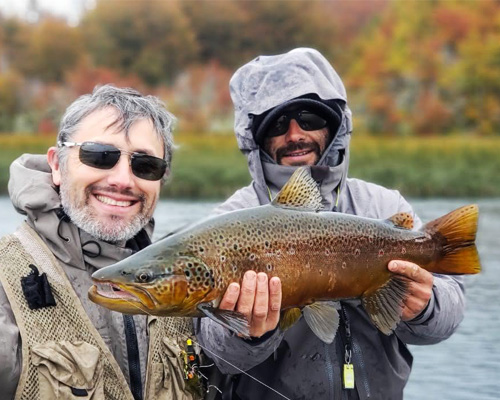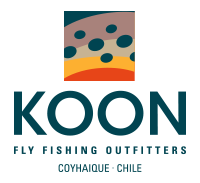 Our service specializes in fly fishing in the Aysén region, Chile.
We are headquartered in the city of Coyhaique, the center of fly fishing in Chilean Patagonia.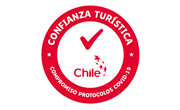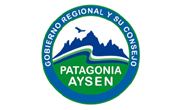 © 2020 Koon Outfitters Patagonia.
All rights reserved.