Koon outfitters is headquartered in Coyhaique city, Capital of the Aysén Region of Chile.
Aysén is the least populated region in the country. The landscape is marked by several glaciations that formed many lakes, channel's and fjords.
The region contains icefields including the northern Patagonian icefield and the southern Patagonian icefield, the world's third-largest after those in Antarctic and Greenland.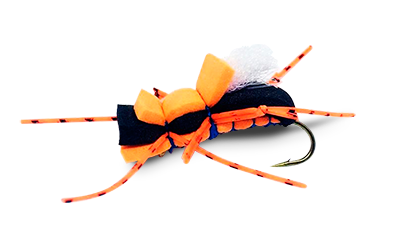 How to get here:
The most efficient way to access the region is by Balmaceda airport located 56 km south of our headquarters at Coyhaique city. There are daily flights and they take about 2 hours and 15 minutes approx.

From the United States:
There are several options to fly into Santiago from the United States. Delta, United Airlines, and LATAM (Chilean National Airline) all have flights into Santiago. Most flights into Santiago are overnight, landing in Chile between 6 am and 10 am. Chile is on the United States Eastern Standard Time (EST). This ensures that jet lag is not an issue for traveling into Chile. Once you have passed customs and immigration you will need to proceed upstairs to the domestic wing of the airport. A domestic flight is required to get to Balmaceda where you will be met by our staff. It is important to note that you may be asked by airport staff for help getting to the domestic terminal. If you take that help, they will ask you for a cash tip. The signs are quite clear on how to get to the Domestic Terminal.
From Santiago:
You must take a flight from the international airport to Balmaceda airport; we recommend that you take the first flight of the day with Lan airlines. Our staff will meet you at Balmaceda airport.
Political Situation:
Chile is a safe country and has been a stable democracy since 1989. Chileans overall are very friendly people and welcome foreign tourists. The hospitality of Chileans is renowned, and they are always able to help foreign visitors. If you plan to leave the International airport it is important to be vigilant. Pay attention, especially if a cab driver asks you to take money out of an ATM. There have been incidents where money was stolen during this scheme.
Health concerns:
There are no immunizations required to travel in Chile. There are no poisonous animals or plants found in Chile. Koon Outfitters guides are certified Wilderness First Responder (WFR) by Ecomed. We are prepared to offer our assistance in case of an emergency. Coyhaique has a very good hospital if needed. We recommend our clients getting medical evacuation insurance. This can be purchased through Global Rescue.
Weather:
The weather in Patagonia is famous for being extreme. During the fishing season the climatic conditions are friendly most of the time. Temperatures will range between 50F/10C and 80F/27C during the day. The nights can be cool 44F/7C. Patagonia weather is well known for the dramatic changes that can be experienced in one day, "you can pass all the seasons in one day.."So sometimes the weather is just unpredictable.
Clothes:
We recommend that you bring breathable waders and rubber-soled wading boots. If the weather is warm, wet wading in shorts and sandals can be a great break from the heat. It is important to always bring a good rain jacket and layers in case it does get cold. We will provide a detailed packing list before your trip.
• 5 weight rod for dry flies and 6/7 weight rod for streamer fishing. The All-round rod if you only want to bring one rod will be a 6 wt rod.
• Both rods must be load with wf floating line and fast sinking line (200 grains sinking head weight are the most versatile line). For fighting the wind, we highly recommend lines like Rio Outbound Short, SA Titan, or Orvis Bank shot pared at the same weight of the rod, not overloaded.
• 2x, 3x, 4x leaders 9ft, and 7,5 ft. For streamers fishing we recommend fluorocarbon 0x and 1x leaders.
For wading shoes, we understand the importance of preventing the area from invasive species but due to the security of the anglers we prefer felt instead of rubber soles. We count with a large stock of wading shoes if you don't want to bring yours or you don't have felt shoes. If you are thinking about bringing your shoes, please take care of the deep cleaning of the wading boots before the trip. Please, cleat or studs are not accepted in our boats.
Koon Outfitters carries a large selection of the most used flies on the area and this is provided on our program but feel free to bring your favorite patterns. For this mostly we work with Montana Fly company, Rio flies and others, carrying the newest flies on the market.
We will provide a tackle and flies list during the booking process.
We highly recommend for weekly programs or more to get trip insurance. The company's we suggest to check are Travel Guard and Global Rescue being the most reliable in the industry.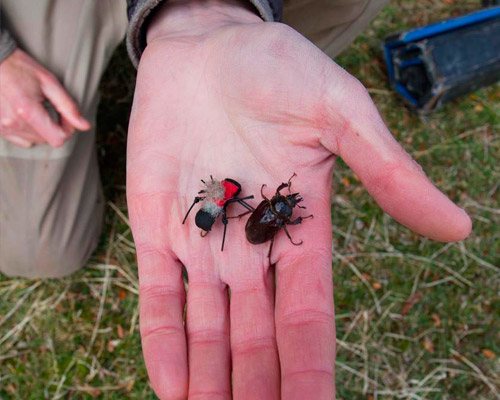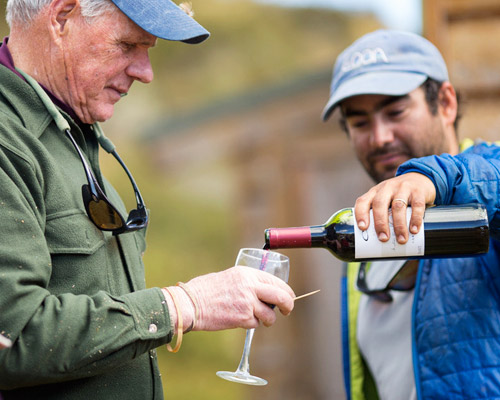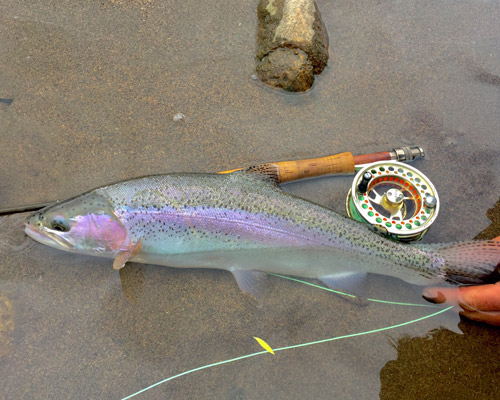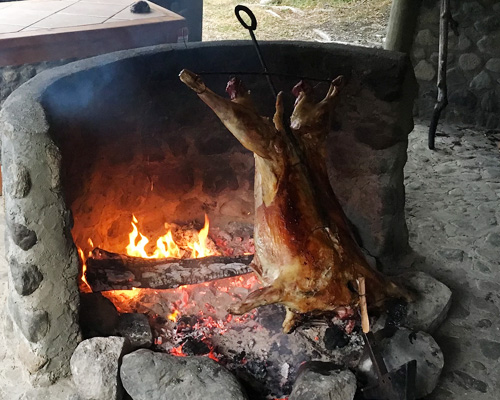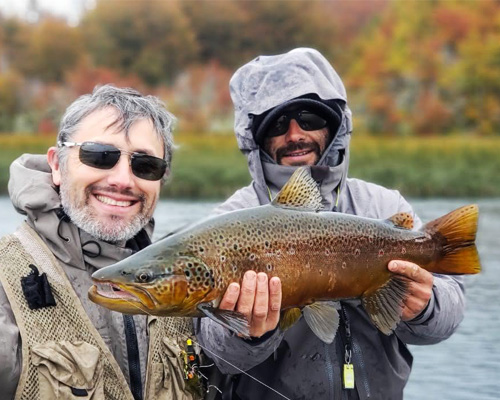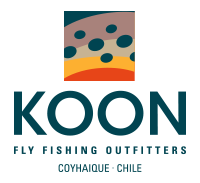 Our service specializes in fly fishing in the Aysén region, Chile.
We are headquartered in the city of Coyhaique, the center of fly fishing in Chilean Patagonia.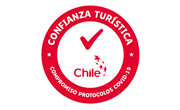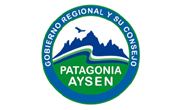 © 2020 Koon Outfitters Patagonia.
All rights reserved.